It is made of win and god and yeahbuhwhat?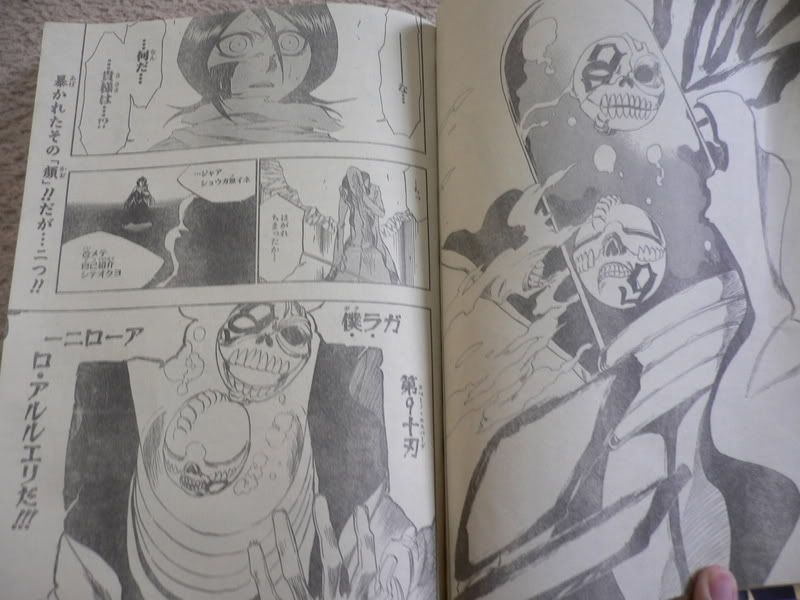 Seriously, this is what Bleach has been lacking since, like, volume 20(aside from the 13 or so panels of Tousen/Aizen/Gin we've gotten since then). Awesome villains. I love Noitora and Zaeru and these little mindfucking guys whose name I still can't spell.

I love how both of the dudes have a tattoo. And how did Aizen manage to tattoo them anyways? :P They must feel so left out when Aizen serves tea to the other Espada. :/

I found this picture from this person here, who found it from this person here, who found it on 2chan, from a scan by some Japanese guy, from a manga drawn by Kubo Tite and published in Shonen Jump. If I neglected to credit somebody, let me know.